Can Top Christmas Gifts 2017 Be Epic AND Affordable?
In the word's of Cher from Clueless: Duh.
It's nearly Christmas! First of all, how? Second of all, well, first we've got to get through Black Friday with money left in our pockets-slash-Apple wallets.
That's the hardest part.
Coming up second in line is finding top gifts for people that weren't top gifts in previous years.
That's why I thought I'd give you a little help and share 7 of what I think are the top Christmas gifts 2018.
(By the way, I'm usually right).
Top Christmas Gifts 2017 #1 | For the Kids: Shark Attack Bowl
Remember when Jaws' fin comes out of the water in the days before Shark Week counted for the time of year when everybody watches actual television? This cereal bowl is one of the top Christmas gifts 2018 because what's better than eating out of somebody else's mouth? Don't look at me like that. I'm super cereal.
Top Christmas Gifts 2017 #2 | For the Scientist: Star Theatre Planetarium
It's time to go where every man has gone before: Bed. Lying back at night, looking up at the stars, is how many scientists got their greatest ideas. This small planetarium will beam galaxies and universes above you, so you can experience them in their own terms.
Top Christmas Gifts 2017 #3 | For the Forgetful: Skull Stuff Tidy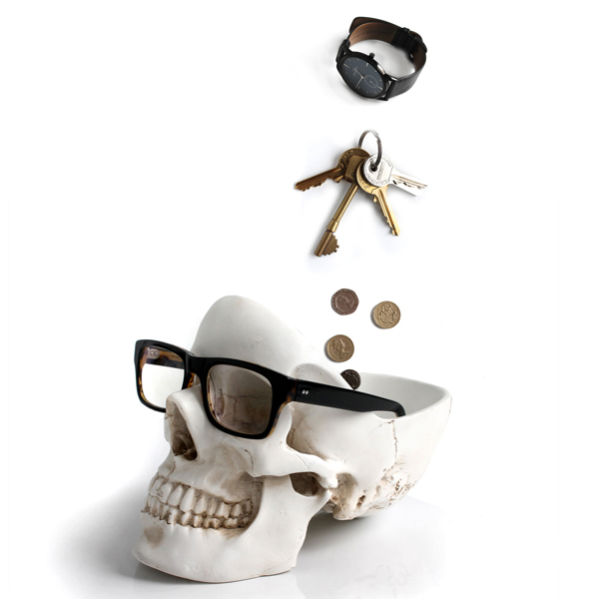 Never thought you'd ask yourself what you could put inside of a skull to tidy up your house, did you? This skull tidy will ensure you never lose anything again. Unless you don't put them there. Then I can't help you.
Life is an adventure that contains many Christmases. Make this one special by gifting the person you care the most about with a scrapbook album modeled after the one in Pixar's Up. It's never too late to start an adventure.
Top Christmas Gifts 2017 #5 | For the Audiophile: Bluetooth Knit Beanie
Music is the best thing in life. This Christmas, make sure you stay warm while you listen to your favorite tunes by getting this awesome beanie that has Bluetooth earphones and a mic for if you want to make calls without having to use your hands. Or if you're ordering a pizza for after your run.
Top Christmas Gifts 2018 #6 | For the Office: Self-Stirring Mug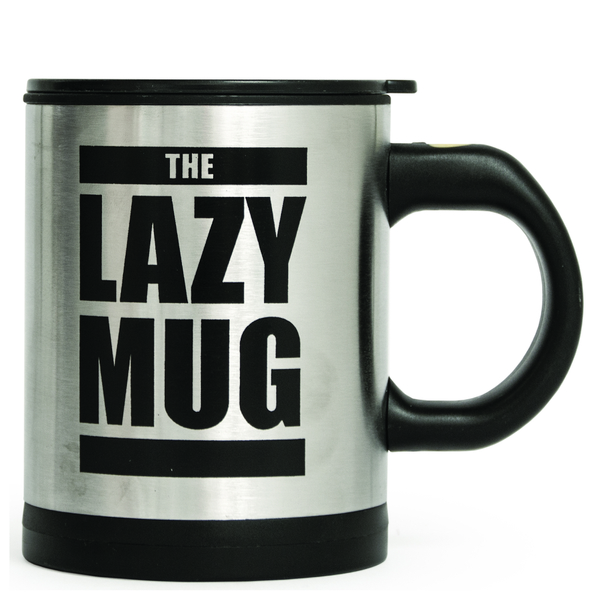 Well-mixed coffee at the push of a button! Why is it so hard to make a good coffee when you're exhausted? It's all right to be lazy if you're gonna be stuck at your desk all day, so why not let this smart self-stirring mug do all of the work for you?
Top Christmas Gifts 2017 #7 | For the Compulsive: Bubble Wrap Calendar
Your mission, should you wish to accept it, is to prevent yourself from popping every bubble. Test yourself to see if you have the willpower to pop one bubble at a time, one day at a time. It will be hard, but who knows. You might be too busy next year to remember.
There's a lot of cool stuff out there to gift every member of your family or friends circle with, and one thing is for sure: these 7 top Christmas gifts 2017 are only just the beginning of a festive season truly made of happy, merry, enjoyment.